5 Amazing Beaches You Need to Visit in Cebu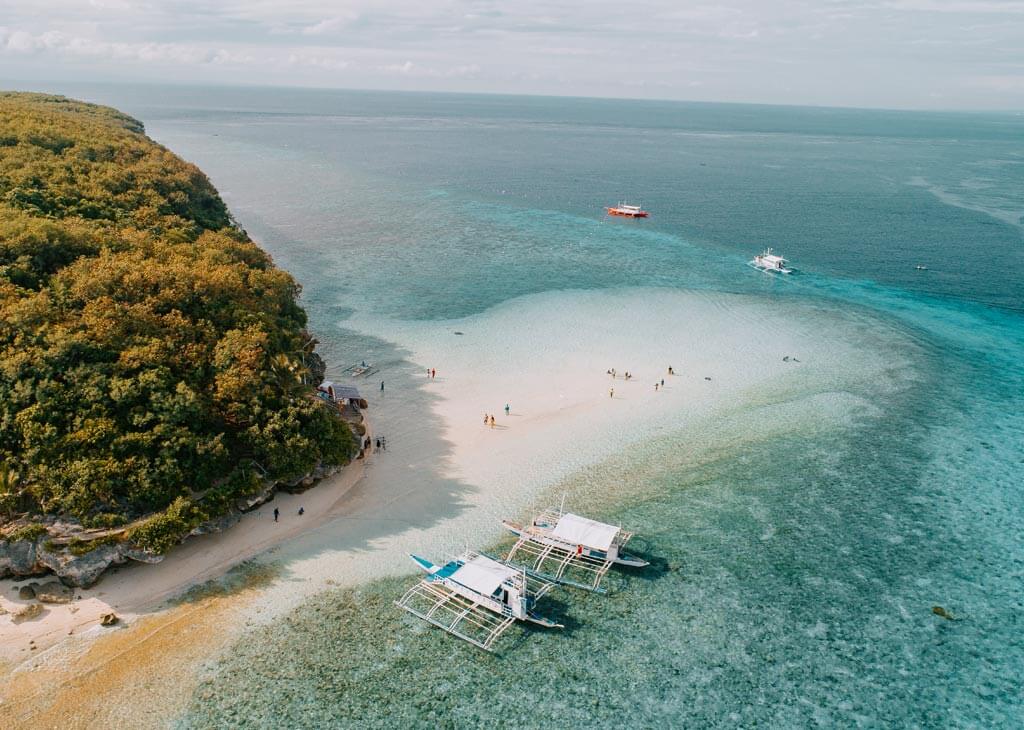 If you want to dig and curl your toes into fine and powdery stretches of white sand. See immaculate blue waters that sparkle magnificently under the blazing sun. Take in the salty, cool breeze that brings peace into your mind, body, and soul. And if you want even more than those. Then you better visit these five perfect beach getaways, in the wonderful island of Cebu, this hot and dry season.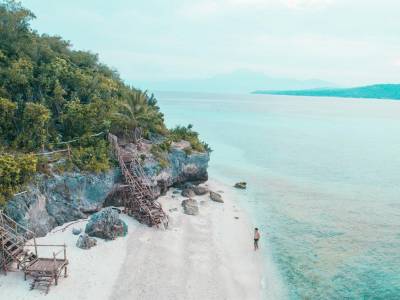 Image by Discover MNL
Sumilon Island
This is one of Cebu's best-kept secret getaways. Sumilon Island lies in the southeastern tip of the mainland, 125 km away from Cebu, and is in close proximity to Dumaguete.
Surrounded by pristine blue waters, this gorgeous coral island has an unblemished white sandbar. It has also perfect spots for diving enthusiasts, with very rich aquatic life breeding underwater.
Hike around the quiet island, and stand in awe at its breathtaking panoramas. Go visit a lagoon with a thick forest of mangroves, a historical lighthouse, a tree park, lakes, and many more. Just the perfect island getaway!

Moalboal, White Beach
Nearly a three-hour ride away from Cebu City lies Moalboal, a small southern town. One of the town's two main beaches, White Beach is the alternative for those who are seeking for a more laidback and silent stay. Aside from its mesmerizingly vast sandy shore, White Beach has more great things to offer, like some offshore diving and snorkeling, which is just perfect. You can dive and discover for yourself how greatly rich underwater life is.

Lambug Beach, Badian
Traveling to Badian by bus takes around three hours. It's more or less 95 kilometers southeastern of Cebu City. Less than 20 minutes from the Badian town proper, you'll reach the silent, remote, and usually uncrowded Lambug Beach.
Thus it's often hailed as a hidden beach. No major resorts yet in the place, but it has all the basic things you would need. The long beach looks so untouched that you can sense its dear isolation and relative peace. It's perfect for those who want to spend a reflective and refreshing weekend by the shore.

Image by Discover MNL
Bantayan Island
West off coast the northern end of Cebu is where another perfect getaway lies, namely Bantayan Island, the largest one of its island group. It's a long five-hour trip from Cebu City, four hours of land travel, and an hour at sea. The long ride gives you a sightseeing of the northern provinces, which is nothing short of breathtaking.
Bantayan Island is just a paradise, and it's already an international phenomena. What with all its grand and fine stretches of white sand, picturesque sights of beaches, rich and lively aquamarine life to behold underwater, natural caves, pools, and mangroves to discover, cliffs wherein you can jump off into the cool sea below, and more that will hold you spellbound. To mention more, a bike tour around the island will be lovely as you can experience genuine island life. You can go visit the oldest church of 405 years old. Also, the food is nothing but excellent and unforgettable, fresh fish, and tasty scallops, and more.

Camotes Island
If you're looking for a less-crowded island getaway with more natural attractions such as caves, cliffs, falls, and lakes, go visit Camotes Island.
The island's most famous beach is the Santiago Bay Beach, and many have remarked upon how its vast shoreline and its very fine and white sand. Another main attraction is the Buho Rock Resort. It's where you can find a 40-foot cliff wherein you jump off into the cool crystal-clear sea. There's also a 20-foot cliff for those who prefer it. There's virtually a lot of things you can do in the island, like exploring and taking a swim inside a cave, and do some kayaking in the 700-hectare Lake Danao. It's almost impossible to get bored in the island.