How Travelling Strengthens Love Relationships?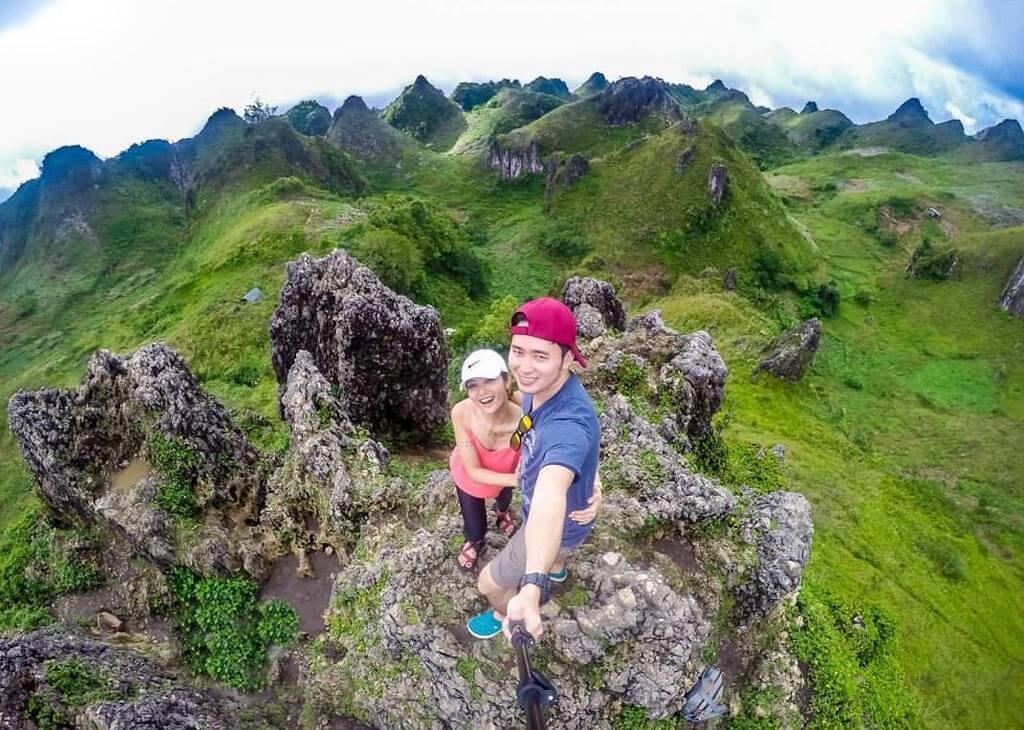 All relationships begin with a single step. It's an adventure wherein lovers take the same steps on the road they've chosen to take together. Since Valentine's Day is closing in, it's a perfect time to reminisce over those clumsy steps at the beginning of your relationships.
So let's begin with me. I recall this memory with fondness and not without embarrassment.
It was a quiet summer afternoon when I finally asked my girl (we were just friends then) if she would perhaps like to have some cake. To which she agreed by asking "where" instead of a
"yes." Talk about being subtle, or being direct.
The way I approached her that time—I walked behind her like a thief before I asked her out, she told me later—is now a funny inside joke. Times like these become more precious and hilarious upon retrospect.
That was simply how we started, talking about books, albums, movies, and of places we would want to travel. And travel we did.
We've grown pretty much closer when we started traveling together. Longer walks, longer talks, from night till dawn—all of which make you realize how much you want to be with that person.
Later that summer, we went to many places, such as shores that stretch long, so fine and white, before sparkling blue waters, such as large and cool green lakes and lagoons where we paddle our way around breathlessly.
Love is a long, long journey, maybe your longest traveling experience in which you can learn the most valuable things in life.

On Deciding Together
Of course, you can't make decisions for your relationship alone. That hardly does any good even if your decision happens to be right. In traveling, you get to learn how to decide together, and this means knowing more of what your partner likes and hates the most. According to surveys, this has been one of the reasons why traveling has brought couples closer together. It makes them realize that two heads are truly better than one, and that you are a team with a common goal.
On Committing to Plans and Saving Together
Commitment is the sexiest of all traits of a person. Because this means that the person is true to his words and will never change his heart within a minute's notice when "alteration finds it." Before traveling, couples get to prepare for the long weekend ahead. That includes plotting your itinerary, buying the necessary stuff, deciding on where to stay and eat (the usual argument), and most importantly, the budgeting for the big day. Doing all that takes a lot of commitment.
On Understanding and Protecting Each Other's Limitations
Traveling reveals a person's limitations. On the emotional side, a short temper and patience or, at times, sudden burst of negative feelings. On the physical side, having a short breath and legs not used to hiking long distances. Through traveling, you'll become aware of your partner's state and build a connection that works even without words. You'll get into a rhythm together. You'll learn when to hold your partner closer and make your parent laugh when it's needed the most.

On Conquering Your Fears Together
You can try conquering one of your greatest fears, for example diving into the open sea, or trying out some spicy food, or taking a shot of a strong local liquor, or jumping off a high waterfall. It could anything. And you two will be there supporting each other, knowing you got each other's backs, always.
Having Memories That Last You a Lifetime
Traveling couples are unlikely to run out of talks and topics, for their well of experiences have never run dry. They've gathered many great experiences they can talk about until you reach old age. Memories bring people closer. Looking at your travel pictures years from now brings back the years you've lived together with your partner.
So in this season of hearts, what would you want your night to be like? Maybe a candlelight dinner? Too cliché? How about having a getaway to the sea where you can walk along the shore from sunset until sunrise? Enjoying the steps you're taking together as if it were the first time.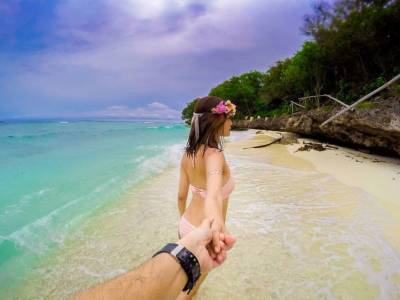 Image by Ytal Cruz and Michael Morales