What Everybody Needs to Know About Siquijor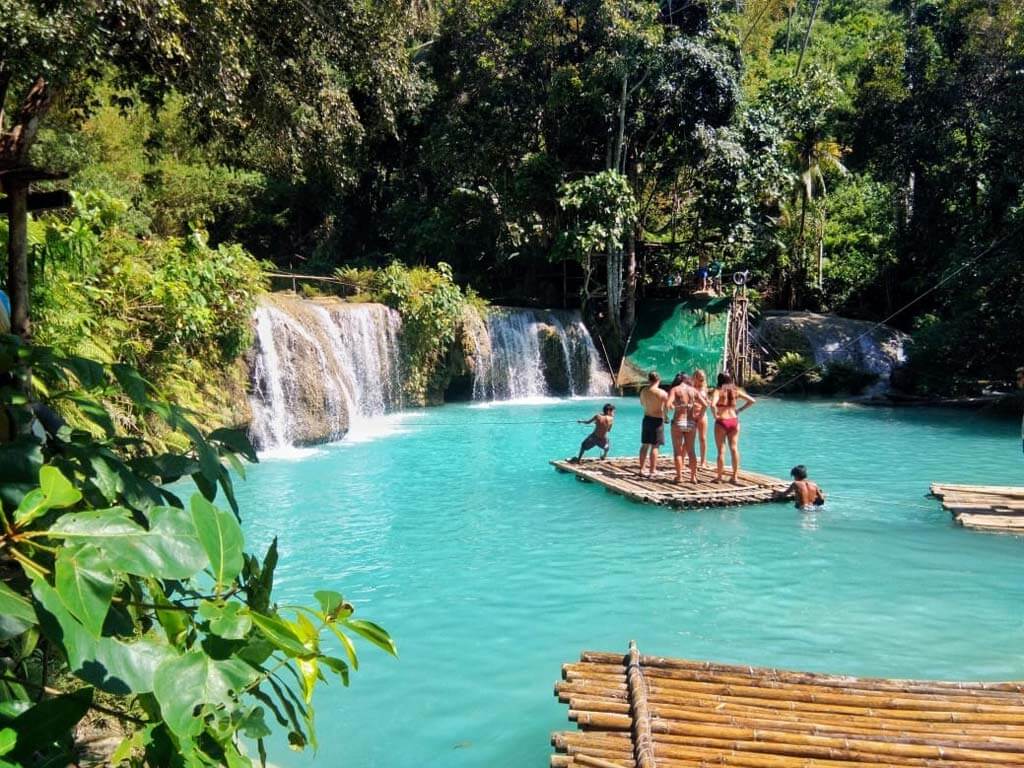 There is more to Siquijor than a place for voodoo, witchcraft, and magic spells!
Isla del Fuego does not only offer swarms of fireflies but also pristine white beaches, cascading falls and museums! Feared by many because of the legends and myths clouding the island, Siquijor offers a rich heritage that goes way back to the Spanish colonization era. Understanding Siquijor might have been quite off the radar to some, but to the brave and daring, this island south of Cebu conjures images of mystique and adventure!
What stikes a tourist upon arrival is its peaceful rural vibe. Crystal clear waters seen below the ship docks is a testament to low or almost zero water pollution. Once you're in the port, locals watch with half-smiles as "easy rides" (the local equivalent of a multicab) or "tricycles" (the main transport in the island) go by, and kids wave back with their saccharine smiles.
Nowadays, the island has been a hotspot for tourists and domestic alike because you can tour around the island via coastal road or delve deep into the heart of Siquijor with its mountain activities

Cruise your way through the coastal road
Kick-off your island escapade by visiting the church of St. Asisi and pose a photograph in its huge "Welcome to Siquijor" sign for attestation. Then, one can't miss paying a visit to Paliton beach. This public shore has a long stretch of powdery white sand where you can clear waters you can enjoy with your feet. Gaze in awe as you watch an array of coconut trees fill-up the missing piece in your Instagram-worthy shot!
Then, head over to Lazi and visit the magnificent "balete" tree. The largest Banyan tree on the island, this tourist stop has an eerie outline because of its dangling vines and overgrown roots. Take the opportunity to sit below the tree's pool and obligingly submerge your feet for an instant spa! Hundreds of "tilapia" fishes will find bliss nibbling your dead foot skin. Despite the crowds, this pit stop steals over you with its wide selection of souvenirs from voodoo dolls, love potions, keychains, shirts, essential oils, and other accessories. While on your way to the main town of Lazi, take a quick stop at "Hapitanan" and take the flying broom challenge!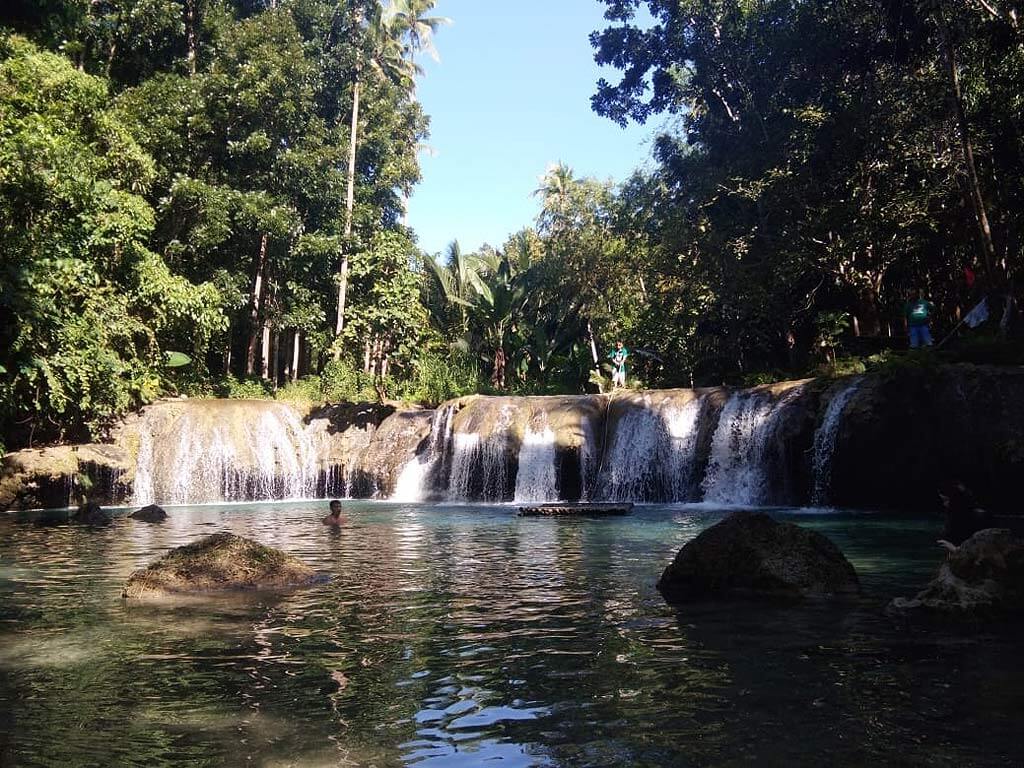 Bring along a tour guide and take learn how the largest and oldest convent in Asia came into existence. After learning some history and heritage, hurry down to Cambugahay falls for a refreshing dip. Wear your aqua shoes and trek your way down the forest and through the stream to reach the three-leveled waterfalls. Try the flashy "Tarzan swing" and end up with a big splash in the aquamarine waters! If you still have enough boost of adrenaline in your body, fortunately, the extreme activities don't just end there.
Salagdoong is not only an idyllic beach to bask under the sun or enjoy snorkeling, but also a haven for the adrenaline junkie. Conquer your fear of heights as you dash your way through the 20 feet-high platform to take a warm-up plunge. Once you're hooked after multiple jumps, it's the time to perform a backflip or a freestyle dive at the 35 feet-high cliff-jumping platform and feel the rush as you finally take the plunge into the crystal-clear emerald waters. Cap the day off by bidding goodbye to the sun at Triad Cafe in between sips of a coffee, shake, or halo-halo. You will also be rewarded with a panoramic view of the neighboring islands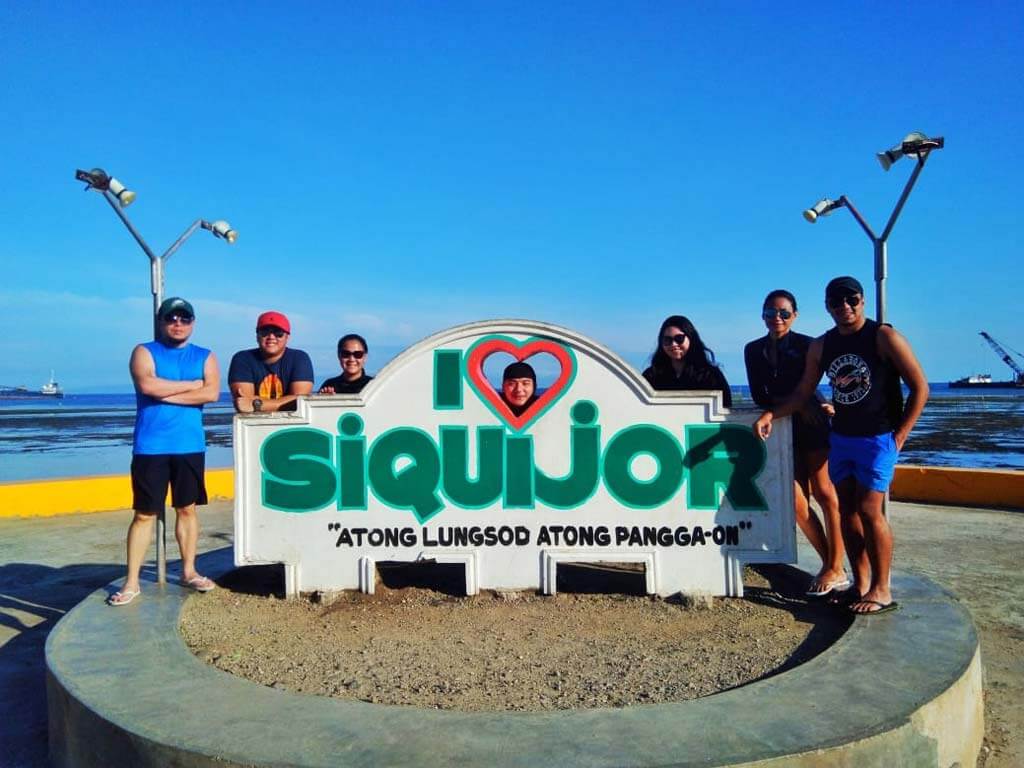 Head your way up to the mountains
Wear your hiking shoes and trek your way to the island's highest peak, Mt. Bandilaan and be rewarded with a view of the surrounding seas while you rest under a cool and shady park. Don't forget to bring your drones with you. Then, you can pay homage to the butterfly conservationist at the Butterfly Garden located east of Mt. Bandilaan. Tick spelunking off your bucket list if you dare to take the long and winding trail of Cantabon cave. End the day by watching the sunset at Camp Aninipot away from the noise and bustle of the main roads and settlements on the island. wake up to an amazing view while sipping your daily dose of caffeine.
Where to grab a bite
You will never really know the culture of Siquijor if you don't try their street food. One of the best roadside delights you can find one on the island is a little bakeshop by the shore. The dining set-up isn't that fancy but one can enjoy the sea breeze while waiting for the "pan Bisaya" to come out from the wooden makeshift oven. Be pleasantly surprised and get ready to be blown away by the tasty "salvaro," soft "monggo" bread, and sweet "bukayo" bread. There are more mouth-watering home-made recipes to choose: "tinalay", cheese bread, "pan de leche", and "ensaymada", each with its own unique taste and texture. If you are in for some barbecue, the island is sprawling with "ihawin" stalls that offer pork, chicken intestine, chicken feet, hotdog, "chorizo", fish, and squid barbecues that can satisfy your hunger.
Have a chic and homy experience at Dagsa and take a sip at their various cocktail to cool you off from a day's adventure. Or, taste local dishes at Salamandas , who turn out delicious local food for the right price. Tuck into their wide selection of grilled seafood, from prawns to squid, with varying sauces and dips to satisfy one's cravings. Then, cap off an epic tour by downing some local beers or international cocktails at Baha Bar.

If you really want to feel Siquijor…
Witness the healing festival held at Mt. Bandilaan during easter week. Watch herbalists and healers concoct brews made from tree barks, roots, insects, and roots, which are said to have healing powers.  Keep your eyes peeled with the various rituals and practices that only the locals and natives know.
Dock the port of Siquijor or Larena with an open heart. It is a spiritual and stimulating experience that evokes a conundrum of emotions that will leave you spellbound in the years to come.