Must-Try Cebu Gastronomic Adventure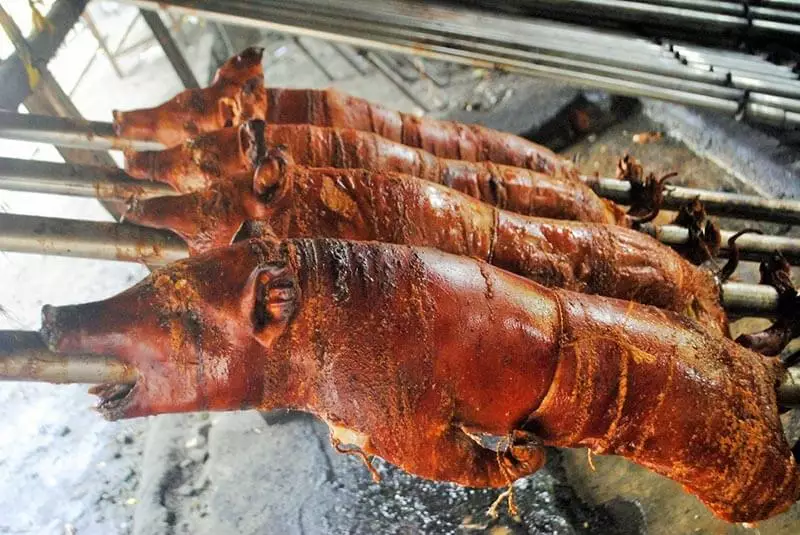 Eating native food is one of the best ways through which you can experience genuine culture. The ingredients, preparation, and flavors are all a reflection of the place's history. Food is such an integral part of everyday life and identity that certain destinations are particularly known for a delicacy, which would be a must-try.
Cebu, like many places in the Philippines, is no exception. There are many family restaurants, food chains, street food stalls, and many other establishments that offer a taste of what this southern island has to offer.
However, because certain foods are so ingrained in city tourism as essential eats, visitors often overlook heritage cuisines. These underrated native creations have been around for a long time and offer a unique taste of Cebu, in the city and beyond. Let's explore them more below.

Argao Native Torta Making
If you have a sweet tooth and are looking for the next Cebuano delicacy to try, then you should add Argao's torta to your list. This modest Southern town boasts not one, nor two, but three special delicacies that you should definitely try.
The first on the list is torta. Made with butter, sugar, tuba, egg yolks, flour, and pig's oil, this beloved Argaoanon recipe is always present in town fiestas. The result is a soft cake with a sugary crust, with just the right sweetness. It's absolutely perfect when paired with a cup of coffee, or even better, with piping hot tablea (more on that below).

Argao Tuba Factory
Tuba is a type of local wine which is made from finely fermented coconut sac. The drink can still be seen in some streets of Cebu, and old men often sit down and share it. The bitter wine entered local production in Argao before the Spanish era.

Image by Discover MNL
If you are a certified chocolate lover, then you should definitely try the local tablea in Argao. The pure cocoa goodness will help you get ready for the day ahead. The tablea in Argao is made using traditional methods of roasting and grinding, which accounts for its unique taste.

Carcar Chicharon
Some cuisines are so heavenly that you stop caring about cholesterol and fats. Well, if you're willing to overlook those, then dig in to the chicharon of Carcar. The pork crackling will have you crunching away at each piece, releasing the irresistible flavor that has arrested the taste buds of many.

Image by Our Awesome Planet
Pungko-pungko: Ginabot/Ngohiong
Within the city, there are a lot of stalls or holes-in-the-wall places where you can just sit down and grab what you want to eat from a basket in front of you. These are known as pungko-pungko, a term taken from the Cebuano word for squatting down. Cebu City's famous street food offers deep-fried savories that you can pair with some puso (rice packed in coconut leaves).
Two of the definite must-try foods in this category are ginabot and ngohiong. Ginabot is basically made up of deep-fried pork innards and is eaten with vinegar and chopped onions. Ngohiong has a Chinese origin and is similar to spring rolls. It's made with deep-fried rice paper rolls which contain vegetables, ground pork, and shrimps.

Zubuchon Lechon
Cebu is widely known for its lechon, or roasted pork dish. If you're looking for genuine Cebuano flavor, then head over to Zubuchon Lechon. Images of the fatty pork dish are enough to set the mouth watering. Let the oil soak through your rice and savor each spoonful. It is so worth the expanding waistline.
Why go on this adventure?
Trying out these particular cuisines will not only boost your personal travel experience; it will also go a long way in helping the local community. For one, the activity would be supporting products made right in the town, which strengthens the industry.
Furthermore, it also encourages heirloom recipes to be passed down to the next generation. Those delicious delicacies will never lose their charm and will not be forgotten in history. If you need any more convincing, it helps the local livelihood by increasing sales and interest in their products.
Going local is always worth it when you help someone and his family. Even as you enjoy your travels, it's important to remember that the people you meet in your adventures are trying to get by in life.
Eating and supporting local delicacies will not only enrichen your experiences of a place, it will also positively impact the community.
So, next time you're in Cebu, make sure to try out these heritage cuisines! Or for a Hassle Free Experience. Check out Happy Juanderer's Gastronomic Adventure offer!